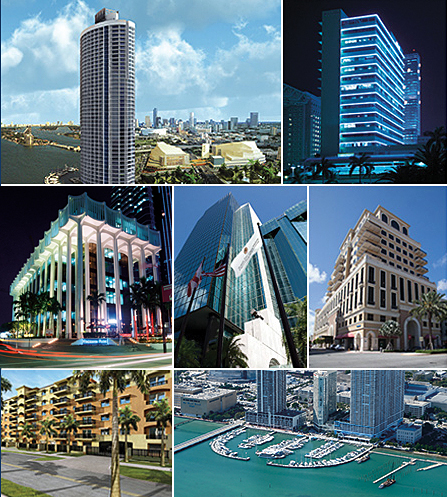 About Us
Florida Land Brokerage, LLC is affliiated with Florida East Coast Realty, LLC one of the most successful property owners and developers in Miami and the state of Florida over the past 60 years.

Since its founding over 60 years ago, FECR has been involved in the developement of over 60 million square feet of residential, commercial, retail, and industrial space, with landmark projects from New York to Nevada and throughout Florida. Repeatedly shaping and shifting the contours of Downtown Miami, FECR has drastically changed its skyline. As the very first developer to see the benefits of urban living in Miami, FECR took a bold step into the future with the developement of the Media & Entertainment District featuring its Omni and Venetia projects, an undertaking that revolutionized the area and framed one of South Florida's most important residential, trade, and recreation centers.

Throughout FECR's extensive history, the company has built, owned, and managed a wide array of properties, and the company's strategy for the future includes steady, continued growth in several real estate industries. In fact, the best is yet to come, with some of the largest and most electrifying projects that South Florida has ever seen, including the new One Bayfront Plaza, a signature mixed-use project of global stature, and Panorama Tower, an 82-story, mixed-use residential development, which will be the tallest buildings in the Miami skyline. For more information on Florida East Coast Realty, LLC please visit www.fecr.com.