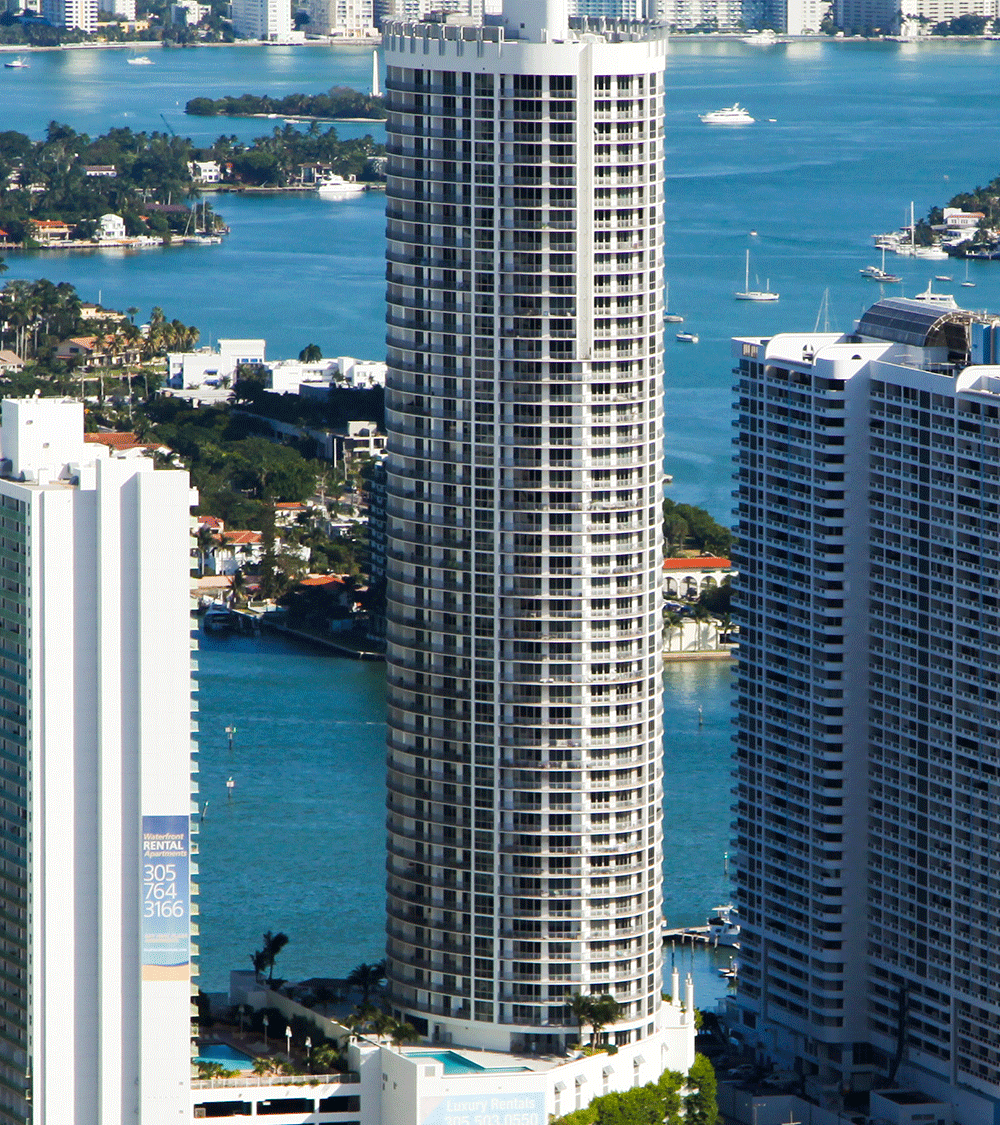 Opera Tower
Beginning in 1973 and continuing throughout the 1980s, the company forged new ground by developing Miami's Omni/Venetia area, sparking the transformation of the district into what now is known as the Arts and Entertainment District. Covering six square blocks on the northern edge of Downtown Miami, FECR's vision for the neighborhood includes several landmark developments, including Plaza Venetia (now known as Venetia), a mixed-use luxury rental building; the 605-room Biscayne Bay Marriott Hotel; Venetia (now known as the Grand), comprising over 3.4 million square feet of residential and commercial space; the Omni International Mall, which contained over one million square feet of high-end retail space, as well as what now is known as the 527-room Hilton Miami Downtown (opened as an Omni and later converted into a Radisson); and Sea Isle Marina & Yachting Center, a full-service marina.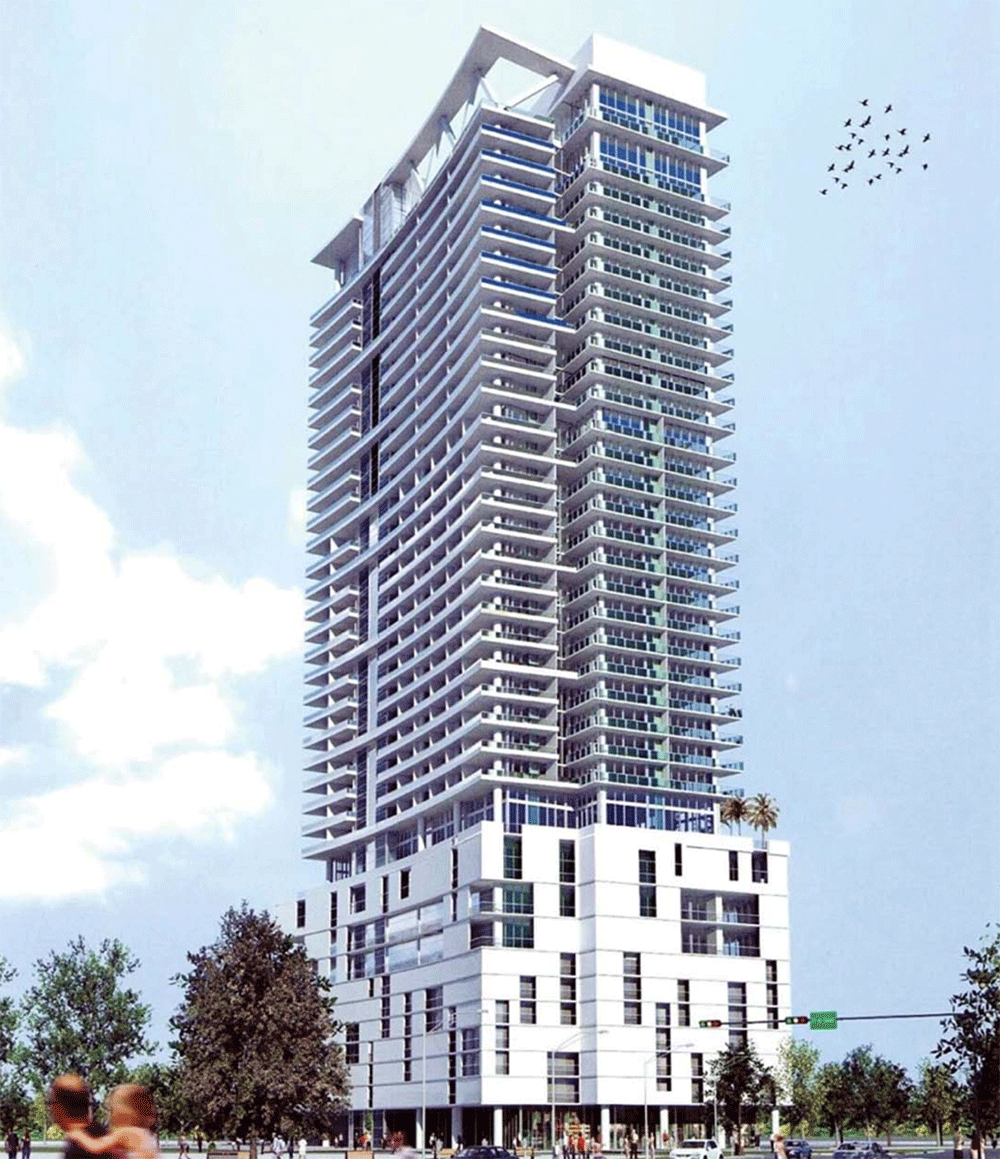 Mikado
More recently in the Arts and Entertainment District, FECR completed Opera Tower, a 635-unit luxury residential tower adjacent to FECR's renowned Bay Parc Plaza. Still coming up for FECR, the Mikado, a new residential tower, will be the final phase of the company's over 50-year development plan for this area, completing a land assemblage that began in 1968.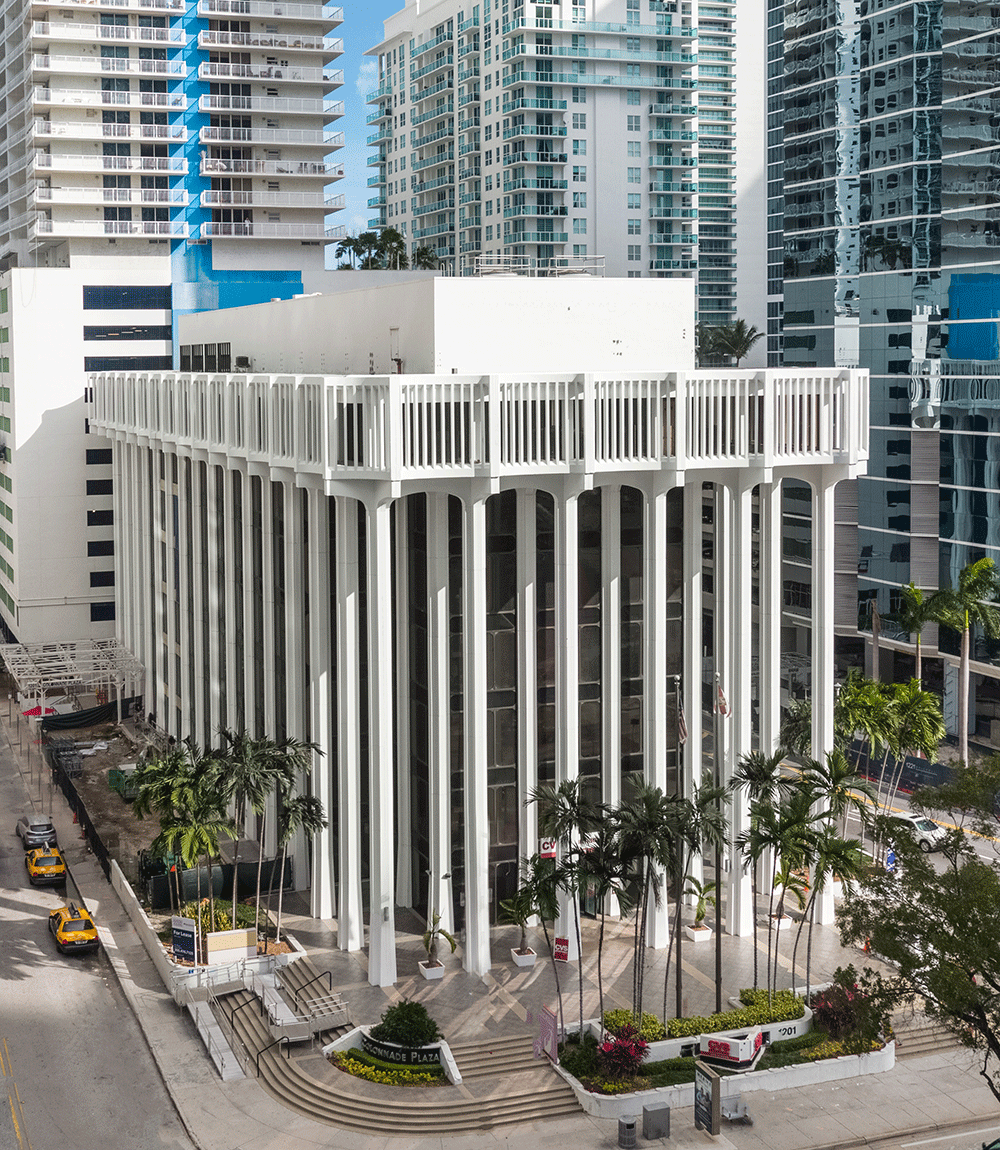 Colonnade Plaza
In Miami's famous Brickell district, FECR has owned and developed many noteworthy projects, including 888 Brickell; Vizcaya Tower and Vizcaya North; the Club at Brickell Bay; and the newly-renovated Colonnade Plaza.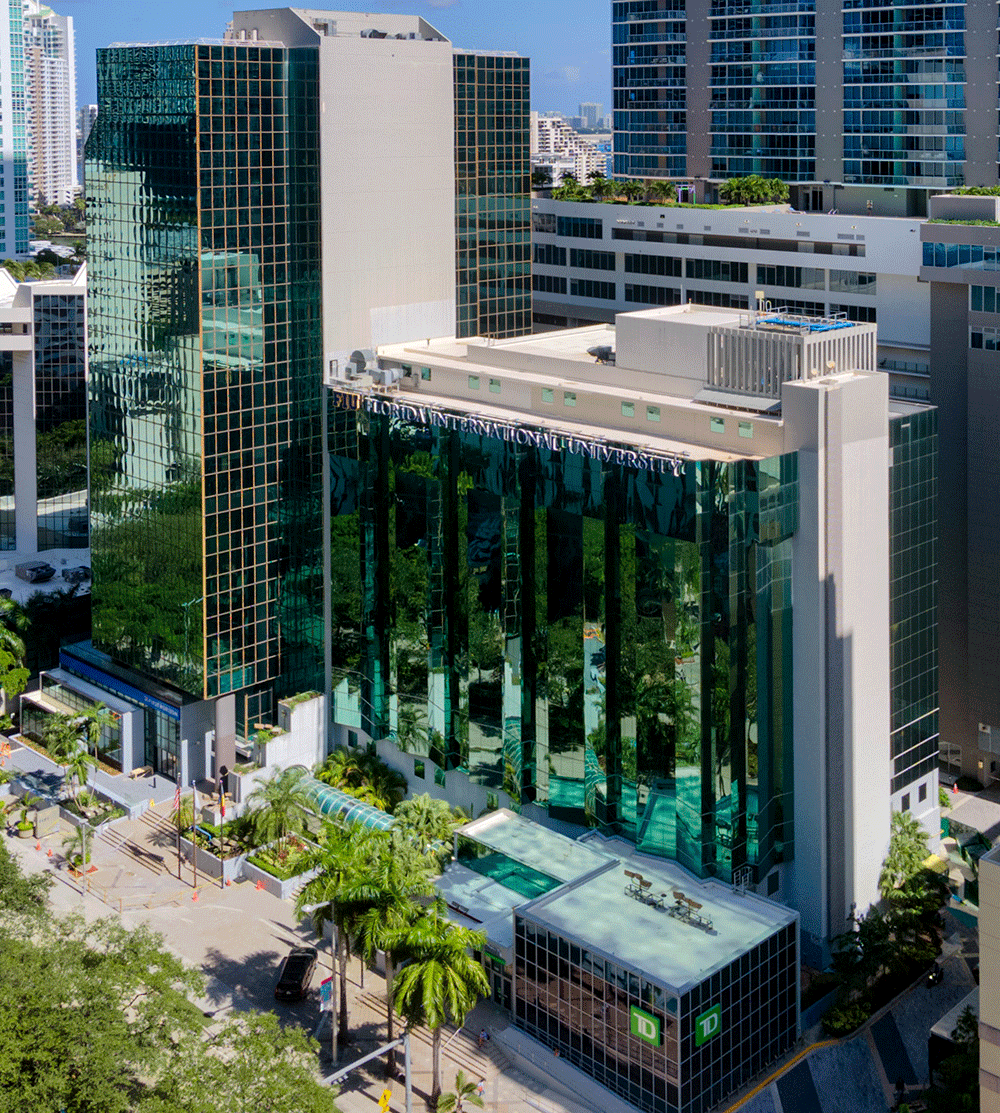 1101 Brickell
FECR acquired 1101 Brickell in 2009, which contains approximately 300,000 square feet of recently-renovated office space in two glass-walled towers. In addition to the office towers, FECR has constructed the new Panorama Tower, a luxury high-rise residential apartment tower with 821 units, along with a 208-room hotel and additional high-end office (100,000 square feet) and retail space (50,000 square feet), on the site.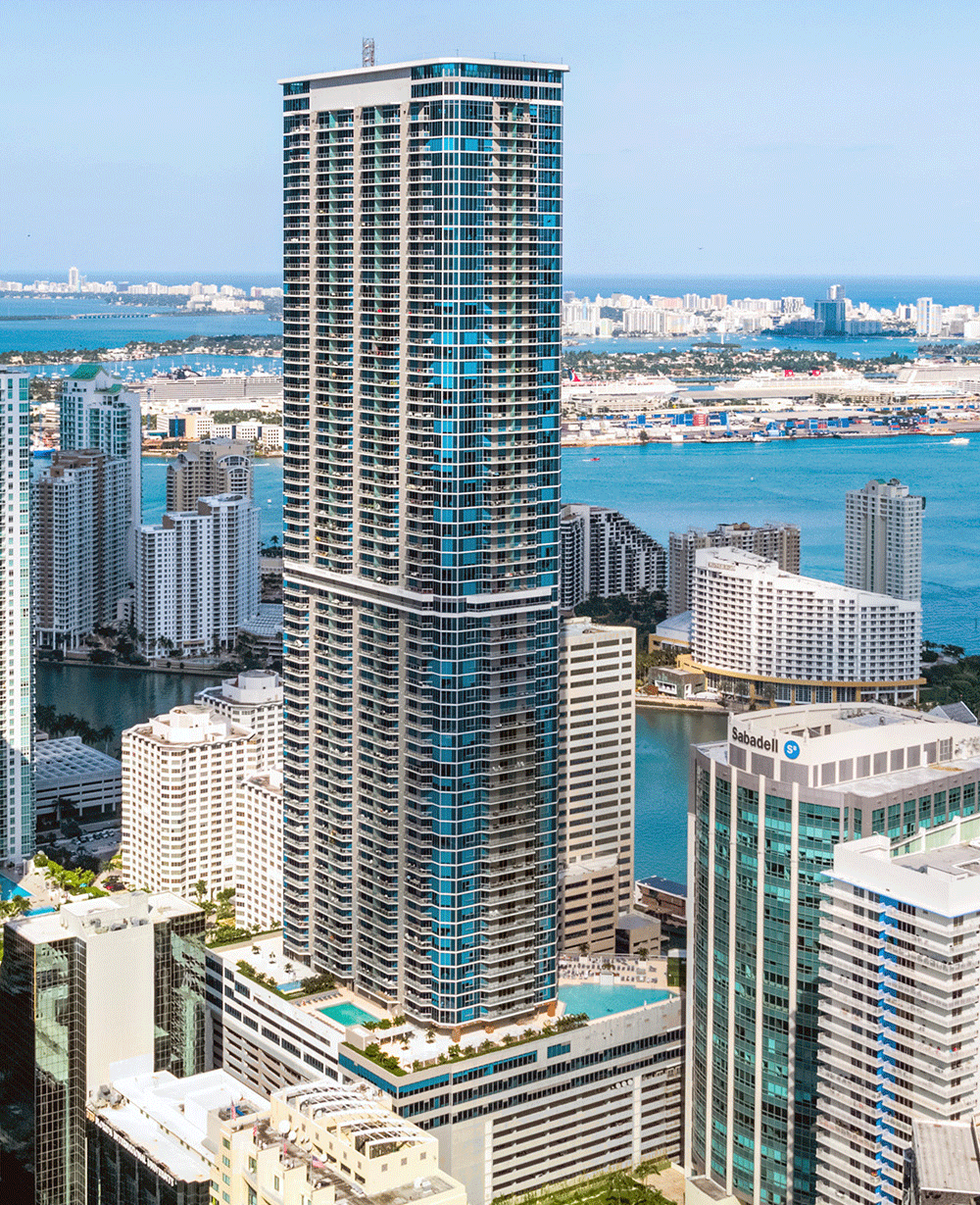 Panorama Tower
FECR also is making its mark in Coral Gables, the "City Beautiful," where the 130,000 square foot premier office condominium, 2020 Ponce, was completed in 2009, and Villa Majorca, a charming upscale residential community, was completed in 2010.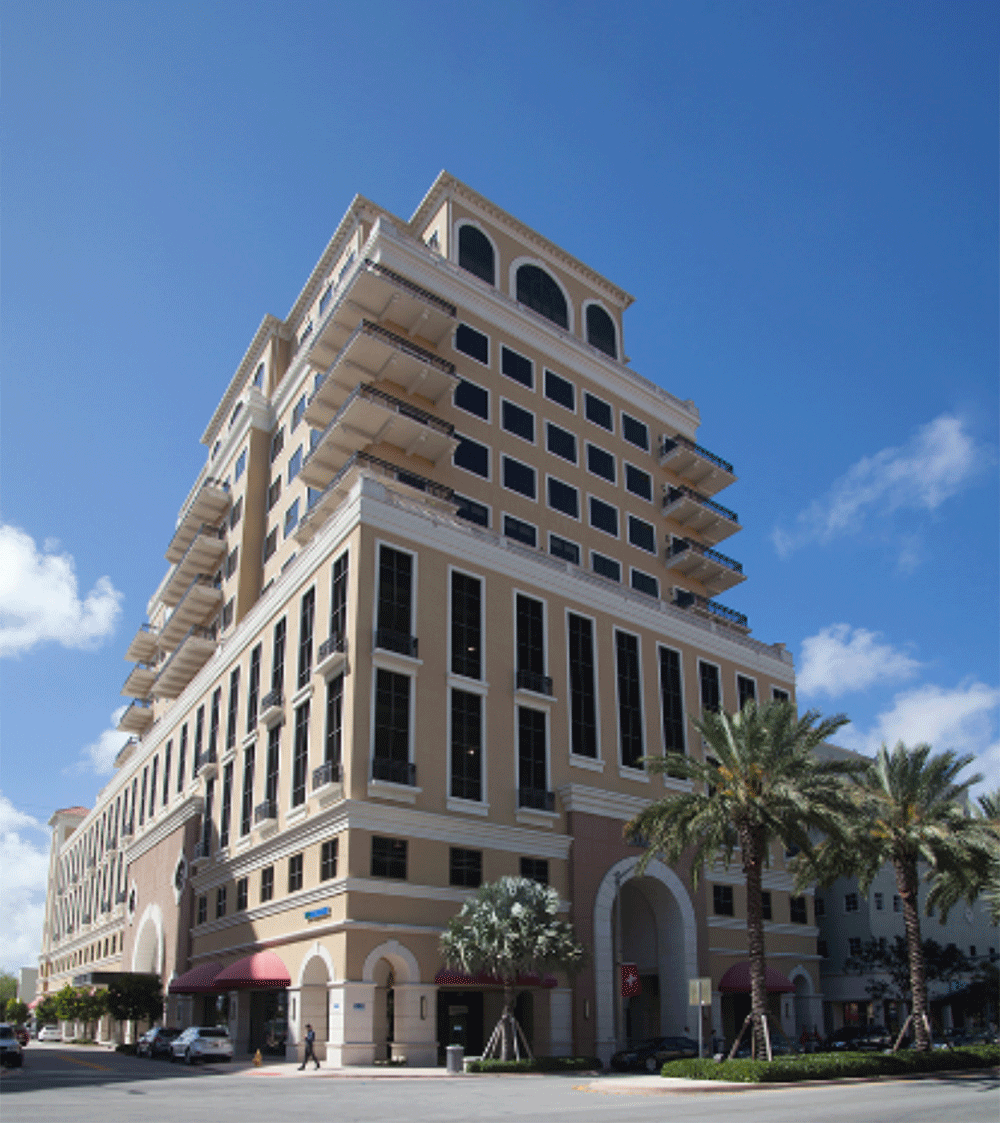 2020 Ponce
Additional residential projects in Florida over the years include Centre House in the Civic Center (now known as Dominion Tower), which was the tallest residential tower in Miami at the time of its completion; Twin Lakes Racquet Club; San Souci Manor; Tropicana East and Tropicana West; Quayside Townhomes; Flamingo Plaza (now known as North Bay Landing); Sport Acres; and Bass Lakes. In Miami Beach, FECR owned and operated the world-famous Eden Roc Hotel throughout the 1980s, as well as the Decoplage Condominium (formerly known as 100 Lincoln Road).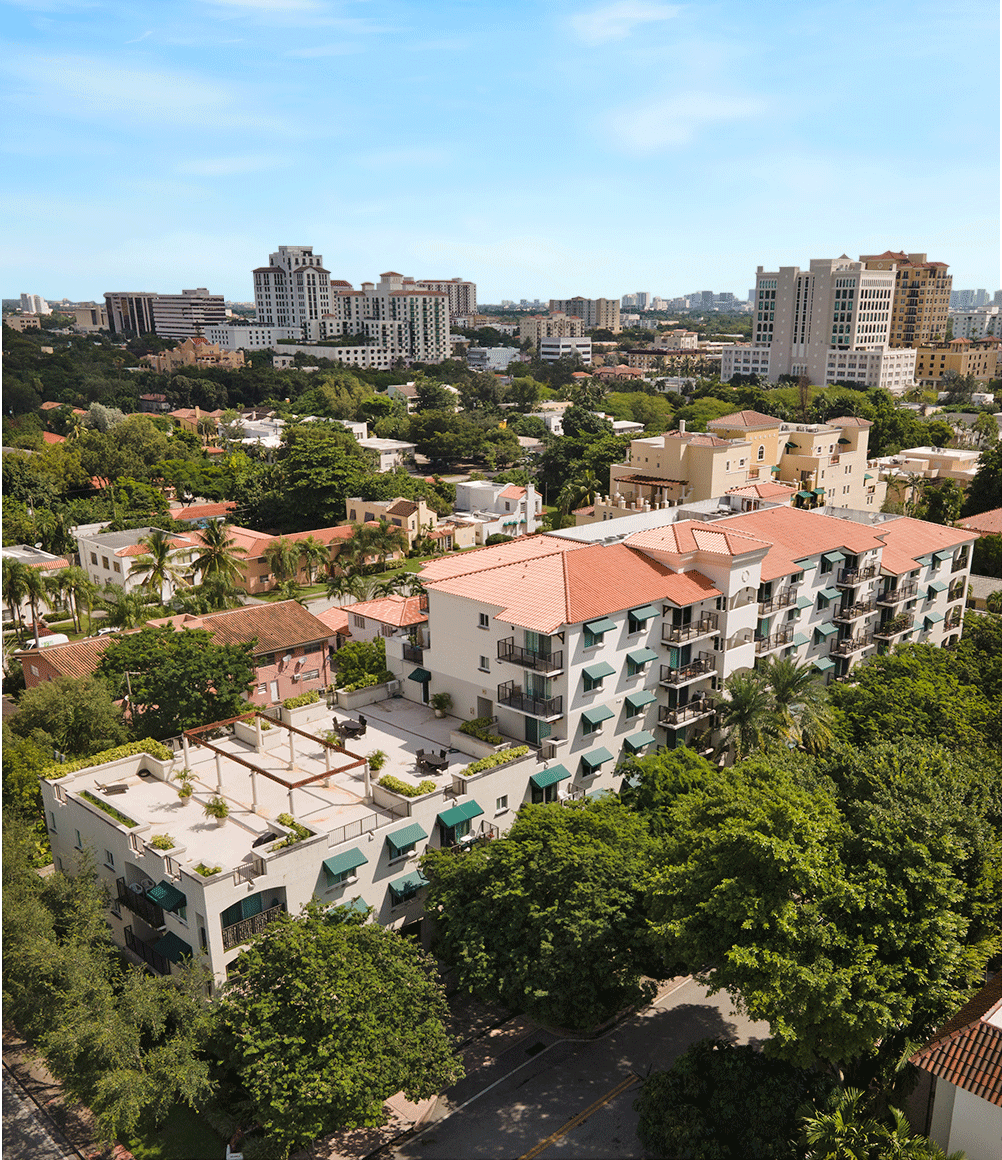 Villa Majorca
Further, FECR has delved into the telecommunications industry with the development of the SOC 1 Type 2 Report Certified Miami Data Vault, Miami's finest and most secure collocation and disaster recovery center and home to some of the nation's most renowned providers of technical services. Additionally, FECR has a mixed-use project (Gulfstream Point) planned for Hallandale Beach, Florida.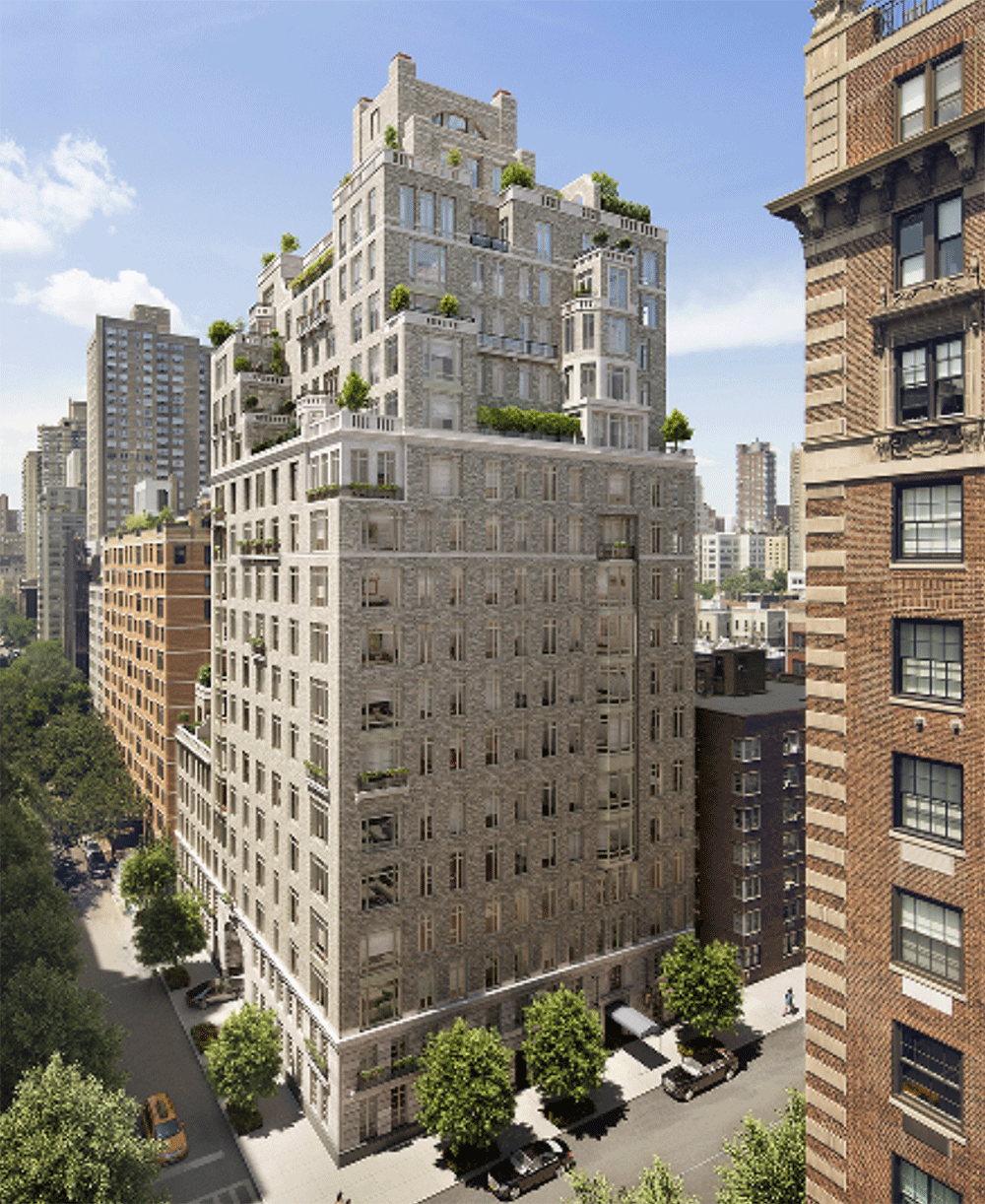 20 East End
FECR also has been involved with many projects outside of South Florida, including several office (Rainbow Sunset Pavilion and Red Rock Business Center) and residential (The Palms and The Lennox) developments in Las Vegas; the Element Condominium located near Columbus Circle West in Manhattan; luxury residences at 20 East End Avenue in Manhattan; and The Summit Club (formerly Brynwood Golf & Country Club) in Armonk, New York.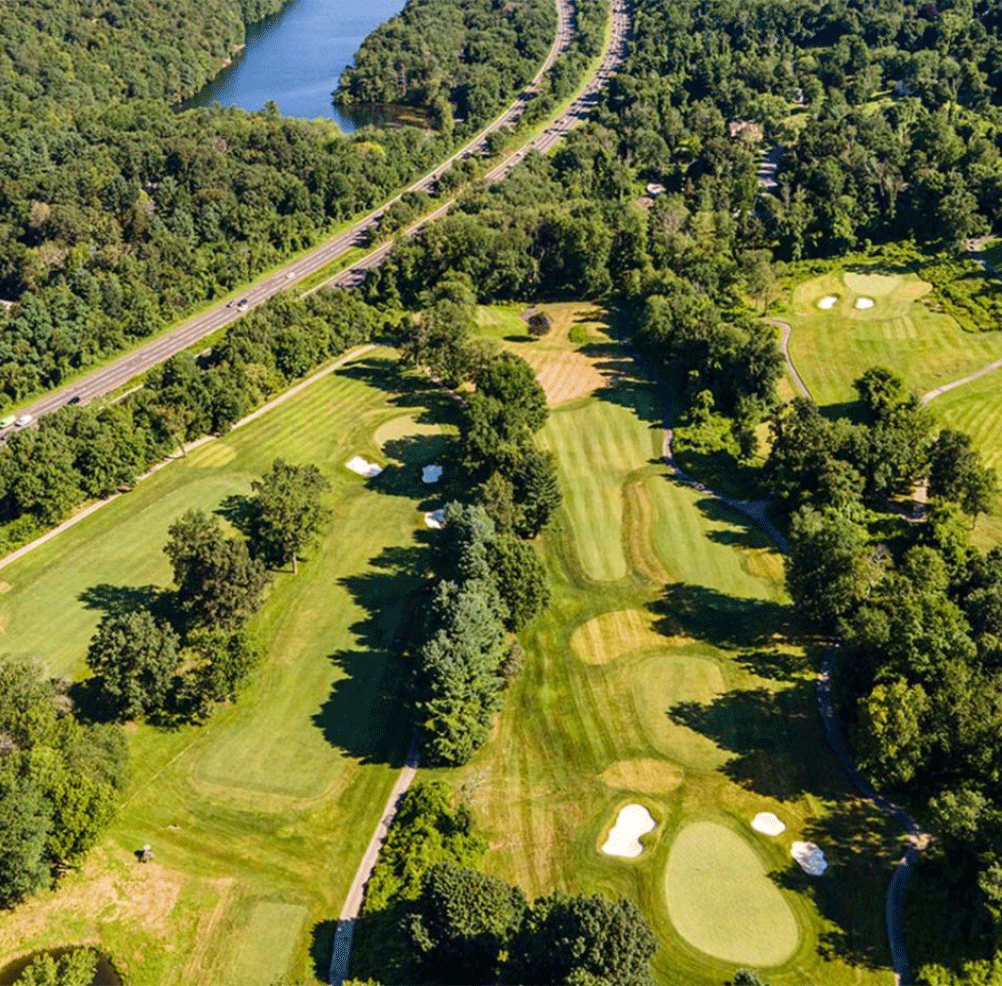 The Summit Club
FECR's grandest project to date will be the new One Bayfront Plaza. This global landmark will be a mixed-use development of contemporary modern design, encompassing a total of over three million square feet, principally-comprised of premier, class AAA office space, together with a luxury convention hotel and high-end residences. Additionally, within the pedestal base that will comprise two full city blocks, the edifice will include an upscale retail mall and a parking garage. The tower will be Miami's signature project and the tallest building in the skyline, reaching a height of 1,049 feet above Biscayne Bay, with 360-degree, panoramic views truly beyond compare.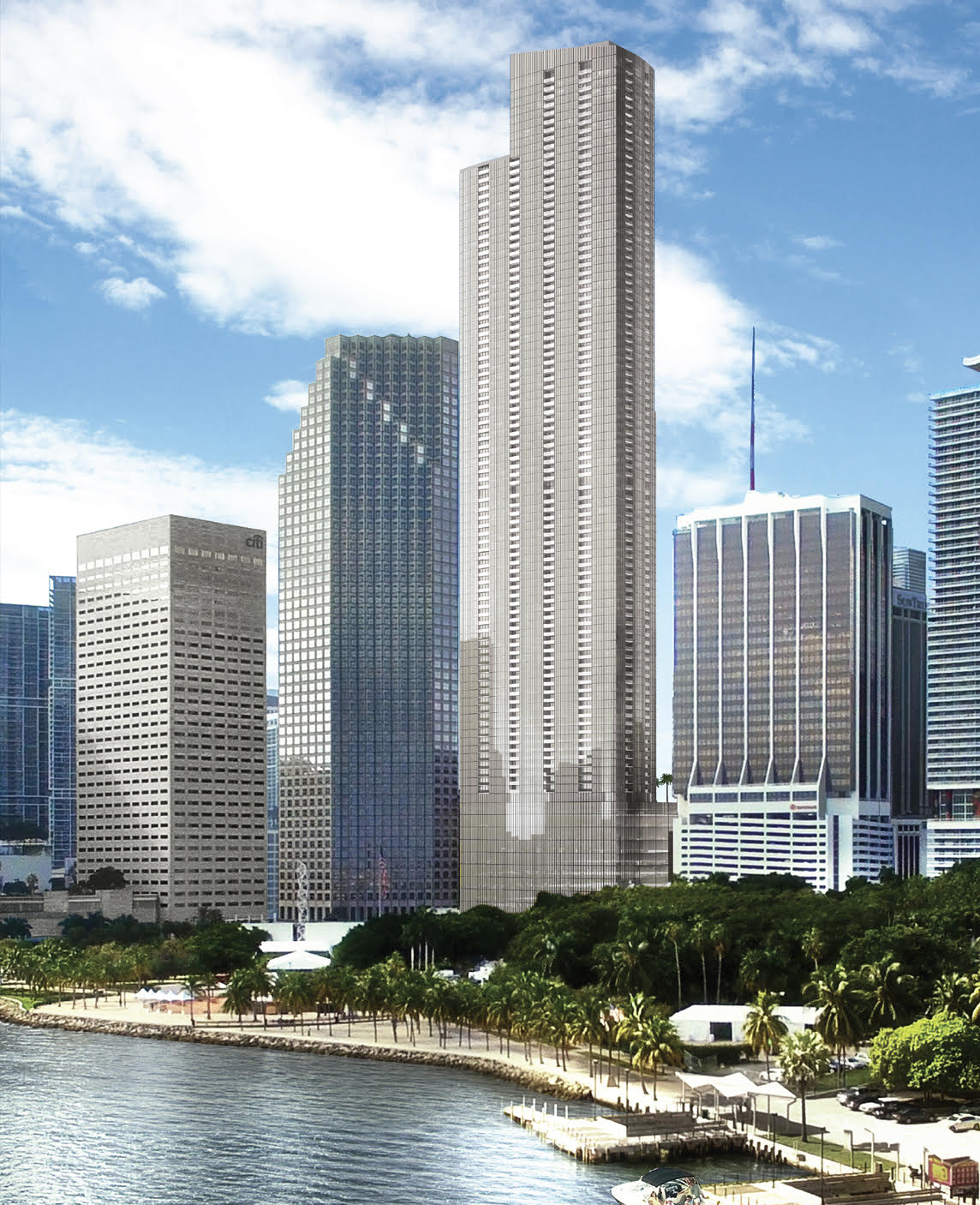 One Bayfront Plaza
Throughout FECR's extensive history, the company has developed, owned, and managed a wide array of properties, with sustained growth in multiple real estate sectors. With new ideas and ambitious projects on the drawing board, the Hollo family and the entire FECR team are eager and ready to continue innovating, pushing boundaries, and reshaping the Miami skyline for many years to come.